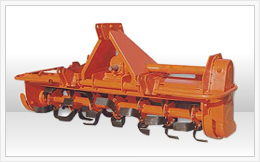 WINDSOR (ISO : 9001-2008) is one of the Government recognized Manufacturer and Supplier of Agricultural Machines and their spare parts. Producing world class agricultural implements and farm machinery for Indian and Overseas markets, Windsor made products are well known for their quality in different regions, farm tractor Implements with RHINO brand are the most demanded products in African Countries and Heavy Agriculture Equipments with WINDSOR brand are having a large sale volume in European countries.

Spare parts for Agriculture Equipments with verity of model and sizes are being made here in Windsor manufacturing plant located in Gurgaon and in north Indian state Punjab. These spares are geared to live, production process and quality control is supervised by team of experts and engineers, where a single mistake is not neglected.

Company is dedicated to serve their client with making best efforts to make available quality products at competitive cost, for what a design and development department continues to work on new designs of farm equipments that can be delivered at lower price with negligible drop in efficiency. Also a range of Agricultural Implements that are light weight in comparison with conventional implements that can be used with less powered tractors is being developed.

Now Windsor has increased its capacity to produce these machines by double. In our Rotary tiller we are using Italian blades that are made of 100% boron steel with better cutting edge causing less load on machinery that leads to better fuel efficiency and longevity of blade's and machine's life. Along with Rotavator production same plant is sharing production of spring loaded tiller and rigid tillers that are being made using same material and following international standards.

Disc Blades are one of the most selling products of Windsor so are the implements using these discs now. Our disc implement like Offset Disc Harrow, Trailed Disc Harrow, Paddy Harrow, Tandem Harrow, Disc Plough Disc Ridger are being supplied to government agencies in African and South Asian Countries. Apart form complete implement Disc blades are sharing European and American market with best brand available there, that is also advocating our quality.

Other soil and field preparation equipments like Sub Soiler, Mould Board Plough, Land Leveler, Post Hole Digger, Terracer Blade and mover are being produced in our subsidiaries in other locations. Some of special purpose equipments like crop planting harvester and Potato Harvesting Equipments are also manufactured on orders.